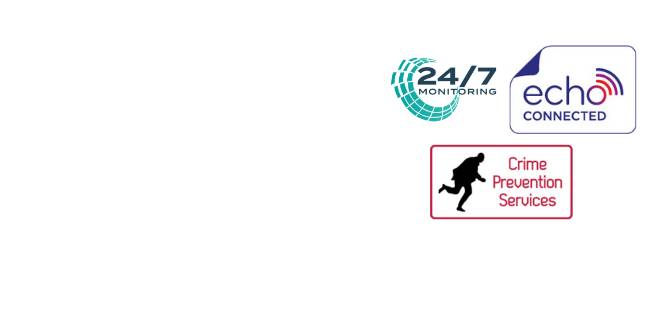 At Crime Prevention Services as well as providing the design, installation and maintenance of fire, extinguishers and security systems we also have an NSI Gold Accredited on-site alarm receiving centre, 24/7 Monitoring which provides the highest level of service for the monitoring of fire and security systems 24 hours a day all year round.
Echo is the automated transmission of Alarms between the Alarm Receiving Centre and the Police, reducing delays in the despatch to emergencies.
The Police estimates a saving of up to 4 minutes in their response time to ECHO-connected Intruder alarm and Hold up systems, which could prove critical in an emergency situation.
Currently, Essex and Metropolitan Police forces use Echo allowing us at 247 Monitoring to use the automated service for our customers in an emergency situation.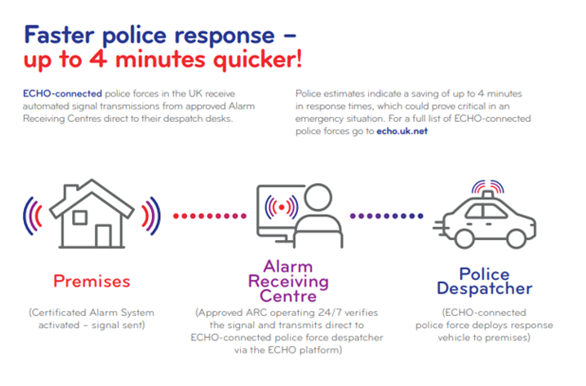 Our team have been working closely with the Echo team to get the Alarm Receiving Centre approved so to not cause any delays in using this service.
"It has been a pleasure working with the team at 24/7 MONITORING to get them ECHO-connected. Being ECHO connected allows 24/7 MONITORING to transfer intruder alarm or hold-up alarm signals from their ARC directly into the Police Command & Control despatch desk, of any ECHO-connected police force in the country, within seconds and potentially saving up to 4 minutes at a time when critically "Every Second Counts"!" – Mark Taylor, General Manager, ECHO.

If you are looking for a monitoring solution for your systems, then please contact a member of the team today on 0345 23 098 23 or email enquiries@preventcrime.co.uk
Pagination