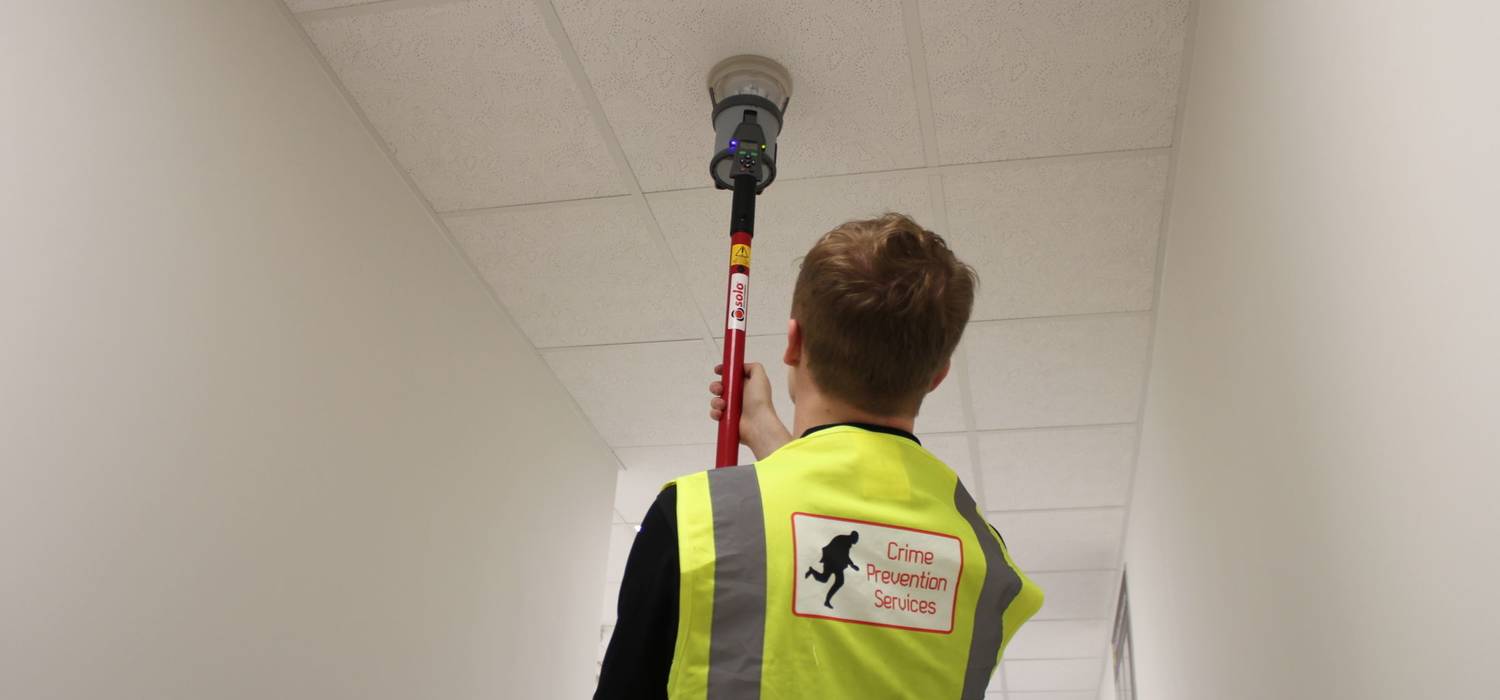 BAFE Registered Company North Wales
At Crime Prevention Services we provide the highest level of service and competency in relation to fire systems and fire extinguishers.
Additionally to our NSI Gold Accreditation which we have consistently held for over 35 years we are also BAFE registered in the design, installation, commissioning handover and maintenance of fire detection and alarm systems. Our experienced fire safety team are accredited to BAFE SP101 for the commissioning and maintenance of portable fire extinguishers.
There are many important reasons as to why you should use a BAFE registered company. You can read more about the significance of this HERE.
Our company registered company profile can be found HERE.
If you are wishing to discuss the installation, maintenance, monitoring or takeover of a fire alarm system or the replacement or maintenance and monitoring of fire extinguishers for your business or property, then please contact a member of the team today on 0345 23 098 23 or book a free survey today.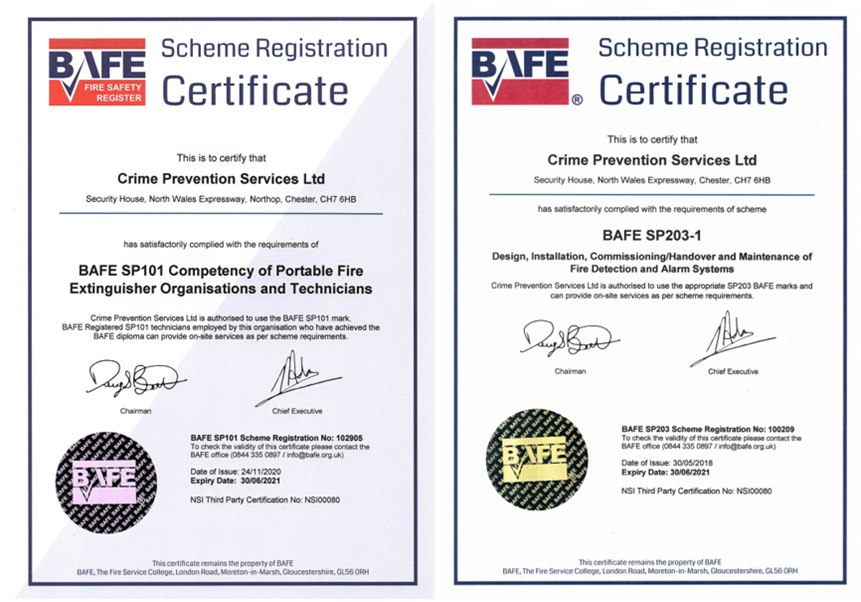 Pagination